Welcome Message
Providing outstanding cleaning services for all your needs!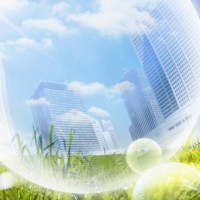 Sparklean is a locally owned and operated commercial cleaning and building maintenance company, serving commercial, institutional, industrial and retail clients in Montreal, Ottawa and the surrounding regions.
Sparklean is fully ensured and bonded – every employee undergoes a comprehensive training program focused on the most current techniques, tools, technology and solvents available for commercial cleaning, which ensures that you always receive the highest quality service from our staff. Sparklean is also a "green" company. We utilize an eco-friendly blend of non-toxic products customized for Sparklean. Above all, we pride ourselves on our commitment to the customer, which allows for ongoing and open dialogue with company's owners to immediately address questions or concerns.
Please contact us to discuss the cleaning requirements at your facility. We would be pleased to provide you with a janitorial service proposal customized to your needs. I am confident that you will find Sparklean to be a first rate, professional company committed to providing clean work environment, using the safest, eco-friendly and effective products and equipment available.
Steve Kritis
President